---
---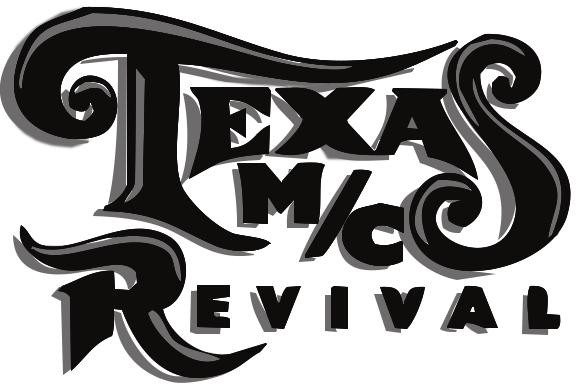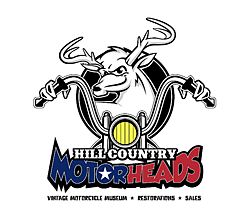 Registration fee: $20 for up to five bikes. If you wish to bring more than 5 bikes, please call the museum (512-553-4078) to check space availability. Entry fee includes participation in bike show, one event T-Shirt and museum admission.
"People's Choice" award will be presented. Museum will provide voting number for registered bike(s).
Registration is due OCTOBER 28, 2021. Late registration will be $35 and subject to space availability.
Entered motorcycles must be 25 years age or older. "FOR SALE" signs on motorcycle are acceptable. ALL motorcycles must be complete and presentable as this is not a swap meet! Parts and incomplete bikes will not be allowed.
All applicants agree to have their motorcycle(s) on display by 9:30 am through completion of the show at 4 pm. Gates will open at 6:30 a.m. morning of show for bike unloading & assistance will be available onsite. The motorcycle(s) shall not be moved prior to 4 pm. event end without the permission of the Texas M/C Revival /Hill Country Motorheads Motorcycle Museum management.
This is a family event. DO NOT display offensive material. Event management reserves the right to remove any material deemed offensive.
Alcohol is not allowed on the premises.
Registration fees are non-refundable.
By participating, each entrant agrees: (a) to abide by these rules, (b) to release, discharge and hold harmless Sponsor(s), Texas M/C Revival and Hill Country Motorheads, LLC, their Insurance/owners/management company, Sponsor's sponsors, and their respective parents, affiliates, subsidiaries, and advertising and promotion agencies, and all of the officers, directors, shareholders, employees, agents and representatives of the forgoing (collectively, "Released Parties") from any and all injuries, liability, losses and damages of any kind to persons, including death, or property (including the motorcycles) resulting, in whole or in part, directly or indirectly, from entrant's participation in the Texas M/C Revival or any Texas M/C Revival -related activity (including any travel or activity related thereto).
I understand my signature on the registration form is required as a contractual obligation to Texas M/C Revival and Hill Country Motorheads, LLC. My agreement to this release of liability is a required pre-requisite for Texas M/C Revival and Hill Country Motorheads, LLC. to allow my participation in this event.
Download Registration Form