---
---
9th Annual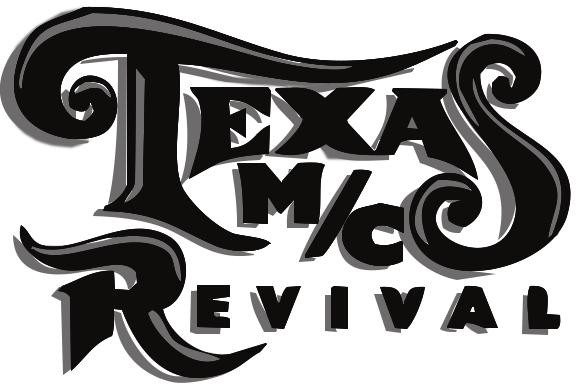 Saturday
November 6, 2021
10am – 4pm
Hill Country Motorheads Motorcycle Museum
2001 West Highway 29 in Burnet, Texas.
It's time to revive a tradition!
For eight years Texas M/C Revival, a show celebrating vintage motorcycles, was held on the grounds of Central Texas Powersports in Georgetown, TX. Motorcycle enthusiasts were able to display prized machines while reliving the good old days talking motorcycles and telling stories (some stories were actually true). When owner Steve Littlefield sold Central Texas Powersports the annual bike show tradition was lost. Missing fellow friends and motorcycle enthusiasts, Steve approached Hill Country Motorheads Motorcycle Museum owner Pat Hanlon about resurrecting the show, and now…..the rest will be history!
Gate Admission $5/person (no presales)
Children 12 and under free
Admission gives you access to the following exciting events:
Vintage bike show by local motorcycle enthusiasts. See Rules & Registration to register bike(s) in the show;
Vote for the Vintage bike show's "People's Choice" Award;
Special guest AMA Hall of Fame Racer & Hollywood Stuntman – Gary Davis. See Gary Davis bio to learn more;
Exhibit of a 1942 Big Tank Crocker by Sierra Madre Motorcycle Company. See 1942 Crocker to learn more;
Tony's BBQ Food Trailer;
Tour of the Hill Country Motorheads Motorcycle Museum.
Museum Office:
512-553-4078
Wed – Sat 10am – 5 pm
info@hcmotorheads.com
---